At IC, You're a Credit Union Member for Life
Even if you move outside our field of membership, you still get the benefits.
We're stronger together—and our growing community is here to back you up. Whether business or personal, your projects are as valuable to us as they are to you. Join forces with IC and let us guide you on your unique adventure with:
Seamless banking experience
Personalized customer service
Higher interest rates and lower fees
Lifetime membership benefits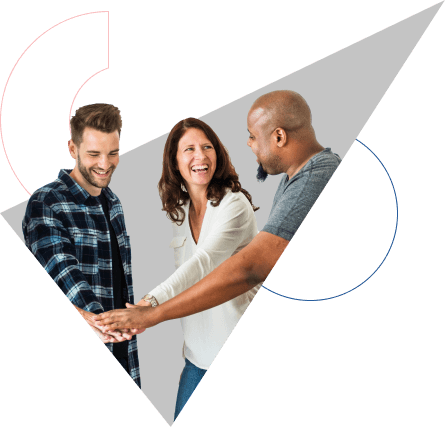 Eligibility
We can't wait to have you on board
Join us as a first-time member from Worcester, Middlesex, Franklin, Hampden, Hampshire, or Norfolk Counties in Massachusetts if you
Live, work, worship, or attend school locally
Participate in local associations
Participate in programs to alleviate local poverty or distress
Maintain a local facility
Are a local incorporated or unincorporated organization
You can also join us if you are:
The spouse of a deceased Credit Union Member
An employee of the Credit Union or immediate family member;
An organization of a Credit Union Member;
As a Member of our Credit Union, your membership is indefinite and does not expire as long as you maintain your membership accounts — even if you cease to live or work within the geographic field of membership
Join Us
Welcome to the IC family
Joining our Credit Union is quick, easy, and safe. To get started, all you need is:
Your Social Security number
$5.00 for the initial deposit
Secure Online Application
Open an individual account online to become a member today!
*If you are not of legal age, you may ask your parent or guardian to set up a joint account.
Still have questions?
Fill out this quick application form and we will help you get
started as a Member of our Credit Union.
Address
300 Bemis Road, Fitchburg, MA 01420
Testimonials
Kim English
Very nice and informative staff. There are willing to work with you when setting up accounts and getting a credit card
Member since 2015
Craig Baker
Very friendly and knowledgeable staff. Great rates on free checking account. Opening a new account was fast and easy
Member since 2016
E Win
I've had nothing, but friendly and professional service at IC. If the tellers can't get what you want/need, then the managers go out of their way to get it done.
Member since 2012
Serafina B
I appreciate the consistently high level of customer service I receive at IC Credit Union. No matter which branch I use, the tellers are so helpful and willing to work hard to find a solution when there's an issue.
Member since 2013
Ed Soule
Needed an ATM card replaced last week. The turnaround was immediate! I have a number of loans and accounts with this bank and have not had a single issue yet, only years of exceptional service.
Member since 2014