IC's Great Holiday
GiveBack
We're celebrating the season of giving in a big way
Winter holidays are when our community comes together and celebrates the commitment we have to each other. For the second year in a row, we've let you – members and IC team members – choose which charities most deserve our help. We've raffled off the chance to nominate your favorite non-profits to receive more than $26,000 in donations from IC. To see who our winners nominated and why, check out the interviews attached to each charity logo below.
Which charities did our 10 winning members select?
Nowhere is the ethic of community solidarity clearer than in the charities selected by our members this year. Every single organization that received $1,000 donations is a true local organization, no massive corporate organizations among them. Animal shelters, after-school organizations, children and family services, and cancer research and support programs are among the groups nominated by both members and team members. Each winning non-profit nominated by our members addresses multiple needs in their respective communities and illustrates the importance of taking care of each other at the most fundamental level.
To learn more about these organizations and why they were chosen, hover over the tiles below for interviews with the members who nominated them.
Which charities did our 10 winning IC team members nominate?
Much like the groups chosen by our members, the winning IC team members focused their nominations on local, even neighborhood-level charities. These included after-school programs, animal rescue organizations, fertility support groups, and many others that dedicate themselves to strengthening the communities in which we work and live.
To learn more about these organizations and why they were chosen, hover over the tiles below for interviews with the team members who nominated them.
$6,300 donated to charities chosen by other IC team members
Remaining IC team members who didn't win were awarded $100 each to donate to charities of their choosing. Here are a few of the organizations that received their support.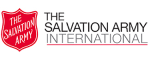 Our commitment
We at IC Credit Union strongly believe that a credit union – or any business for that matter – is only as strong as the communities it serves. Since our inception in 1928 as a member-owned non-profit institution, we've focused on offering services that provide a positive impact to both our members and their neighborhoods. And throughout the year we're deeply involved with a wide array of charitable organizations and nonprofits throughout Massachusetts, whether through outreach, volunteering, or corporate giving.
This year's Great Holiday GiveBack is an opportunity for us to shine the spotlight on a number of these organizations that are close to our members' and employees' hearts, and share with you the reasons why.
Click below to learn more about IC's charitable and corporate giving programs, aimed at making a positive difference in our Massachusetts communities.